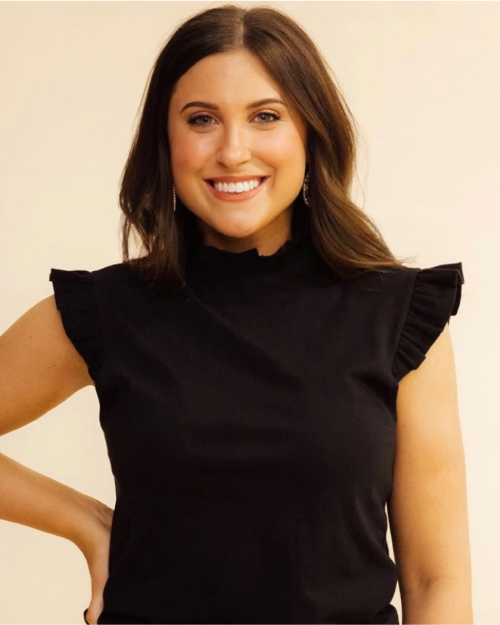 The Henderson Kentucky Chamber of Commerce is happy to announce the selection of Madison Krampe as our Community Engagement Specialist.
A Henderson native and graduate of Murray State University, Madison has most recently served as the Executive Assistant of the Greater Owensboro Economic Development Corporation.  Of her new role, she says, "I am thrilled to have been chosen for this position. I'm honored to have the opportunity to work with such an amazing team of women, and am eager to serve the community that I hold dearest to my heart." 
Krampe will join the existing Chamber staff of three in a full time role beginning May 2, 2022. In a collaborative move by both organizations, half of her time will be contractually shared with the Henderson Kentucky Economic Development office. "We are thrilled to welcome Madison in this collaborative role. Her passion for Henderson makes her a perfect addition to our team," said Missy Vanderpool, Executive Director of the office of Economic Development. In her position as Community Engagement Specialist, Madison will serve as the first point of contact between the Henderson Chamber of Commerce and Henderson Economic Development office and the public, building relationships throughout the community and executing communication and engagement strategies. 
This addition comes less than a month after The Downtown Henderson Partnership was reorganized as a division of the Henderson Chamber of Commerce.  Chamber President, Lindsay Locasto commented, "We are very excited to have Madison join our growing Chamber team. Having her split her time between our organization and Henderson Economic Development is just another example of collaboration in our community."