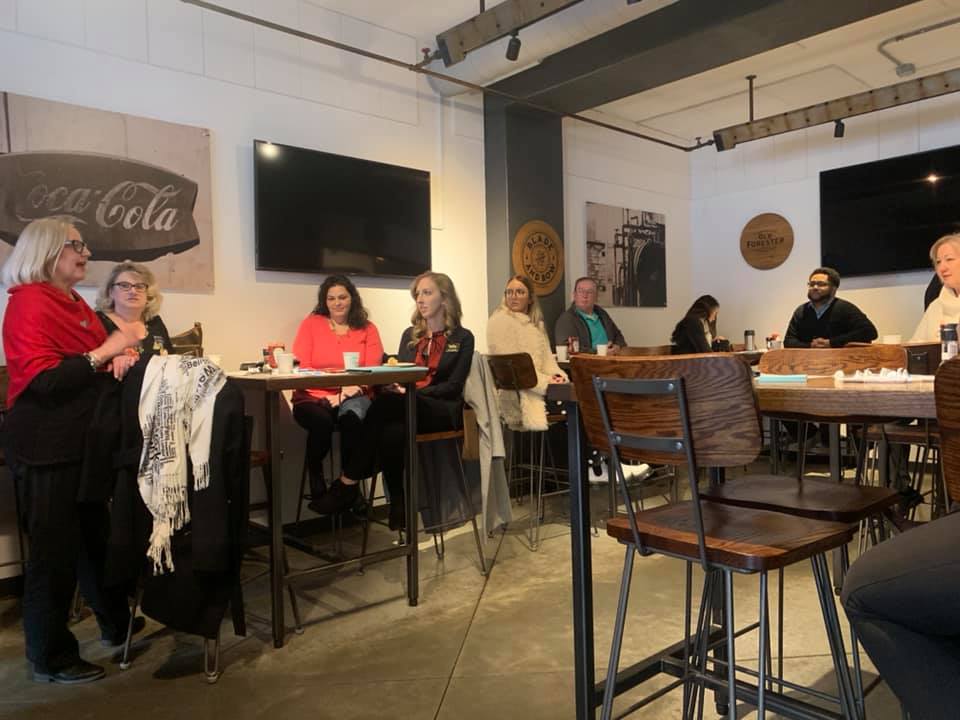 One of the key reasons businesses choose to join the Chamber is for the opportunity to network within the community. Our variety of networking events provide a chance for members to develop meaningful, lasting connections with a growing number of local businesses and organizations.
Chamber Breakfast Club
This monthly gathering on Wednesday morning over coffee at HCPL allows members a chance to put their elevator speech to work. The laid-back, casual gathering is a favorite for developing meaningful connections and sharing good conversation.
After Hours Social Events
Think happy hour with friends. Come enjoy a drink after work while socializing and sharing insights with fellow Chamber members.
Thoroughbred Social
Developed to connect local executives within the community, the Thoroughbred social has ignited changemaking conversation and been the starting point for some of the most important community conversations.
SPONSOR THE EVENTS
As a presenting sponsor at these events, you have the opportunity to share your story in front of an engaged audience. These sponsorships are the most affordable way to gain exposure in front of the Chamber community.
Presenting Sponsor ($250 / event)
Logo featured on promotional materials during the month of the social event, the ability to pass out promotional materials for your business, and a 10-minute speaking oppurtunity during the event
To sponsor a networking event, contact Lindsay Locasto at lindsay@hendersonkychamber.com.