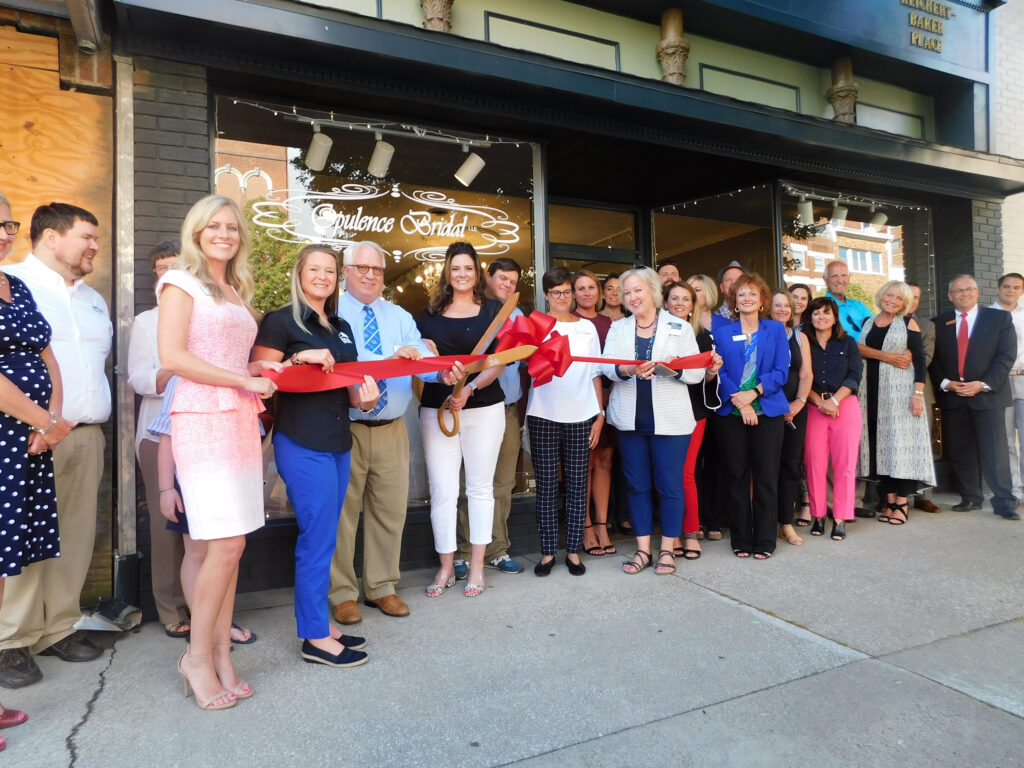 Ribbon cutting ceremonies are a great way to involve the community in your business milestone celebration.
Ribbon cuttings are a free benefit for our members for the following events:
Grand opening of a new business
Celebration of a milestone anniversary
Celebration of a groundbreaking
Celebration of a relocation or major expansion/renovation
As a Chamber member, you receive the following ceremony benefits:
We'll bring the fancy scissors, and celebratory ribbon or shovels
Celebration announcement in our Chamber Chronicle newsletter email, sent to 1,700+ community representatives.
Support in the planning stages – time/date coordination and agenda preparation.
E-invite to the Chamber Board of Directors, Chamber Staff, Chamber Ambassadors, local elected officials, and members to make the celebration as special as we can
In light of COVID-19, the Chamber has adapted our ribbon cuttings to "Chamber Welcomes"

We're doing our best to keep the event as celebratory as it has always been, but with safety as a priority too. At the time of the event, our Chamber staff and a few Ambassadors will join you, but we'll also create a special video to share with our members who cannot join. The videos will be housed on this page, featured in our weekly newsletter, and shared on social media to the public. We'll present you with a special plaque and a link to the video you can keep for years to come.
Chamber Welcome Videos: